Wogamon Educational Services
GLOW has partnered with Lynn Wogamon of Wogamon Educational Services for curriculum planning, academic and behavioral evaluations.
Meet Dr. Wogamon
Lynn Wogamon is a nationally certified school psychologist and former teacher. She has more than fifteen years of experience helping parents and teachers identify and address student needs. She has served as lead school psychologist for a local school district and worked at the elementary, middle, and high school levels. She has also taught in the Citadel Graduate School. Dr. Wogamon has advanced degrees in Curriculum and Instruction, as well as School Psychology.
Dr. Wogamon is a licensed psycho-educational specialist, a member of the National Association of School Psychologists, and a member of the Council of Parent Attorneys and Advocates.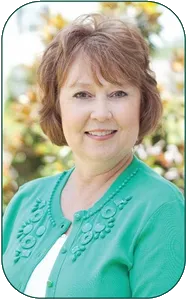 Curriculum Planning
Based on evaluation results, recommendations are provided to assist parents in planning a curriculum that will address specific individual needs, taking into account the child's learning styles and personal interests.
Academic Evaluation
Cognitive and academic achievement assessments are administered focusing on individual strengths and identifying specific areas of academic weakness. A follow up consultation and comprehensive report is provided to parents.
Behavioral Evaluation
Social, emotional, and behavioral assessments are conducted focusing on identifying areas of concern, including ADHD, depression, and anxiety. A follow up consultation and comprehensive report is provided to parents.
Give Lynn a call, email, or check out her website for more information!