GLOW events are organized and scheduled by our members. Any member can schedule an event! We do field trips, group tours, crafts, classes, parties, science experiments… all kinds of educational and fun stuff.
G.L.O.W. Categories
Age categories can be identified on the calendar by color:
Diodes: Preschoolers through Kindergarten, ages 3-6.
L.E.D.: Lower Elementary aged students, primarily for 1st through 4th grade, ages 6 and up.
Ignite: Middle school, 5th through 8th grade.
Teen: Ages 12 and up.
All Ages: Everyone in GLOW
Interest categories:
Reflect

:
Art for all ages.
Shine: Opportunities for service projects around the Charleston area.
SC History: South Carolina history & social studies.
---
All members are allowed to schedule events with GLOW!
Make sure you check out our How To menu on event creation before creating an event. We have guidelines on event planning, creation and pricing. New events created by members will go into an approval queue so we can make sure the event follows GLOW standards and is set up correctly on the website. You should hear from an admin within 24 hours after creating an event.
---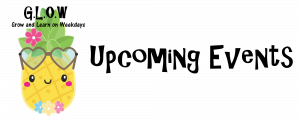 November 2018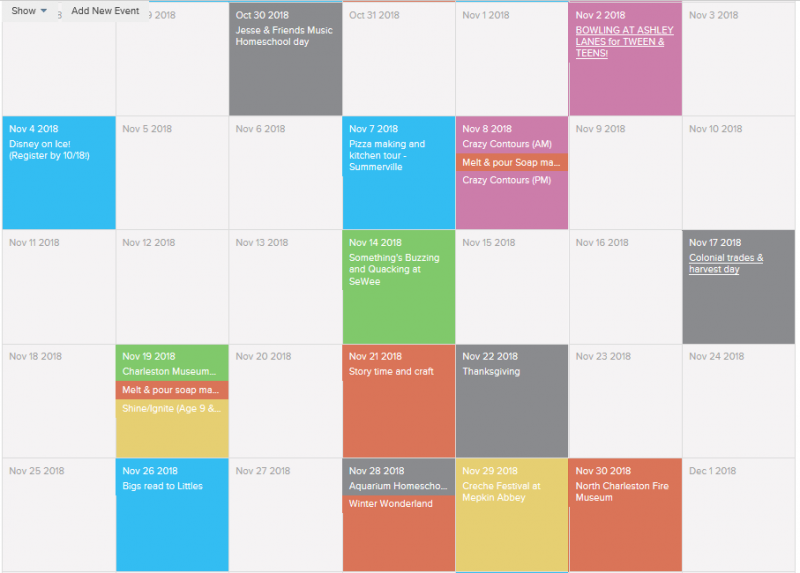 ---
October 2018