The GLOW website does not use integrated payments. Each membership and event has payment information. You will open your payment app (Venmo, PayPal, etc.) and initiate the payment. We ask that you do not use the Goods & Services or Payment protection options so that GLOW can keep costs low.
PayPal Payments
PayPal Payments – "Friends and Family" vs "Goods and Services"
There has been a lot of confusion on Paypal with "Friends and Family" vs "Goods and Services" and how to make sure you are using the correct option. Selecting Friends & Family is important for a few reasons. First, the GLOW or the event organizer gets charged $0.30 + 2.9% any time Goods & Services is used. When the payment is refunded, Paypal refunds the 2.9% but the organizer lose the $0.30 on every transaction. We refund the transaction because Goods & Services transactions can be subject to different taxes.
When paying via PayPal you will see a screen similar to these at some point. Make sure you are using Friends & Family.
Transactions sent via Goods & Services will be refunded and are subject to a $0.30 repay add-on.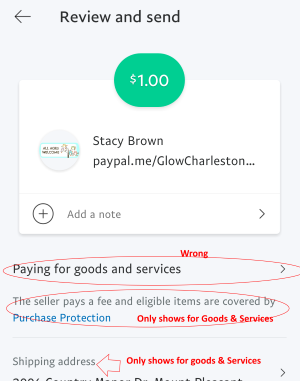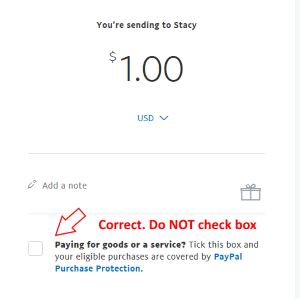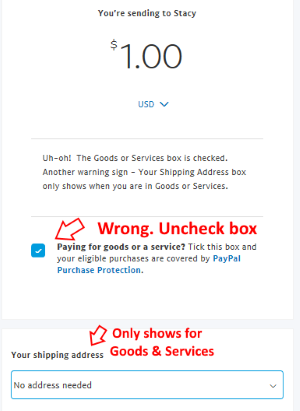 If you are the organizer, how do you know if someone paid you with Goods & Services?
On the email, make sure you scroll down to see the total paid. The bigger number at the top can be misleading.
It is more obvious when you log into PayPal and look at the Activity Screen. The dollar amount looks off, and there are shipping options under the sender's name.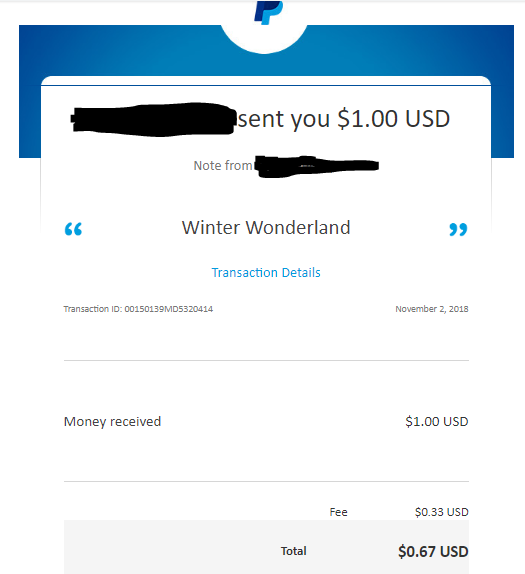 Venmo Payments – Purchase Protection fees
When you choose Purchase Protection, GLOW is charged 1.9% + $0.10 of the transaction. Venmo does not have a way to refund payments and recover the Purchase Protection fee.